Integrated Solution for 1-to-1 Education
Sebit's Global Education Cloud solution is the gateway to successfully providing 1-to-1 education in the cloud for all stakeholders in education: students, teachers, schools administrators, and Ministries of Education.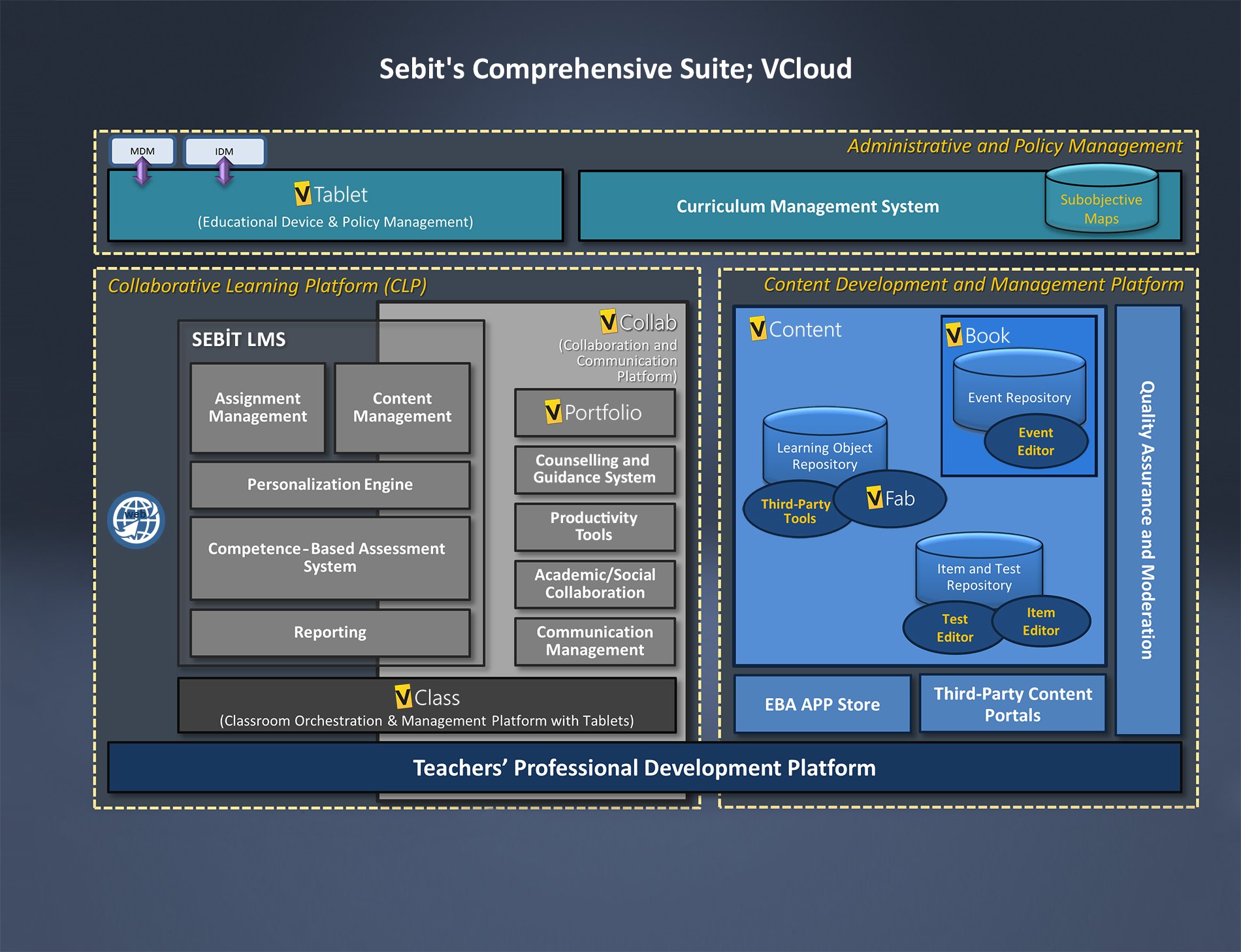 VCloud was developed in order to accommodate the emerging needs of 21st century learning.
The distinguished advantage of the solutions is that, all solution components work integrated to each other and enables seamless teaching and learning experience for 1-to-1 education on cloud.
Sebit Global Education Cloud solution, VCloud, is the gateway to successfully providing 1-to-1 education services, integrated to cloud services. Teachers and students can easily and immediately start using it in their classes.
Sebit VCloud provides a unique platform for teaching and learning needs, before, during, and after class.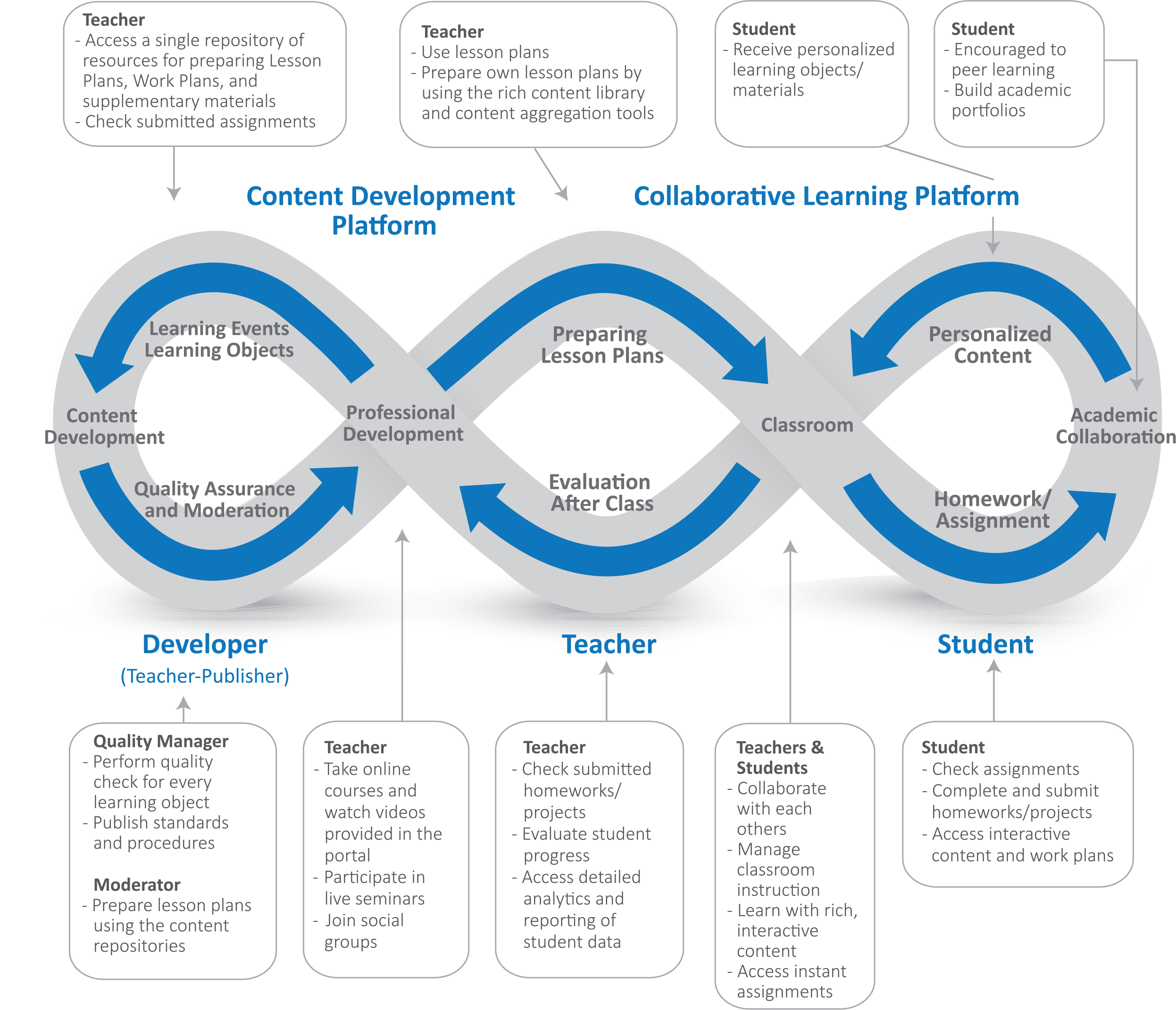 Usage Models
VCloud can be used by both individuals and institutionals. Through individual teacher access, teacher can start using VCloud by simply defining their classes and students. Students' personal devices or the school's devices can be used to prepare the students to achieve 21st-century skills by providing clasroom management, collaboration, and communication features. Alternatively, with an institutional implementation. VCloud can be used by schools and districts for large-scale deployment everything of 1-to-1 education and for management purposes including but not limited to defining the organizational structure, device management, policy management, and analytics and reporting features.
* As part of Institutional Usage Model